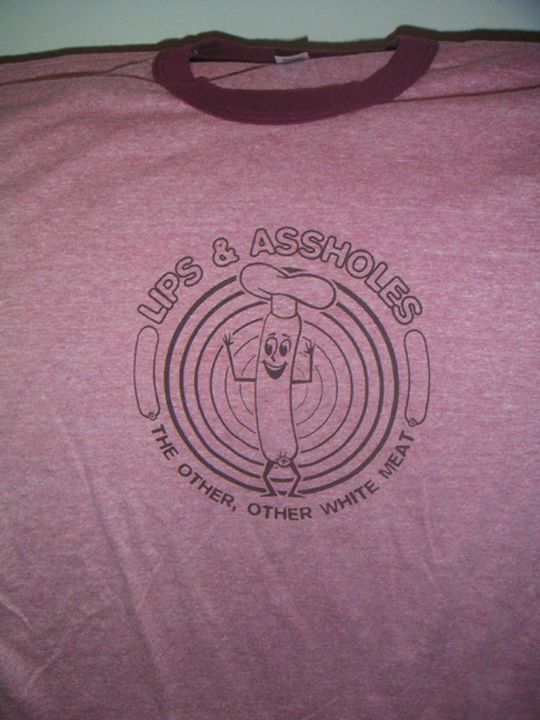 The long awaited "Lips and Assholes" T-shirts are finally here. They were designed by a good friend of mine Rex Ray. These t-shirts are limited edition and will only be available here. And they're good fun.
With the holidays right around the corner what could be a better gift then a offalgood t-shirt? Let the world know that you are an offal eater. They've been printed on american apparel shirts in a lovely shade of hot dog pink. Eat 'em up.
Sizes available in mens small threw extra large.
So here is the buisness part of it. The T-Shirts are $30 which includes shipping in the USA. For shipping out of country email me and we can get things sorted.
Make payments to paypal account: chris@offalgood.com be sure to include your address and tel# and size. We will get them out to you ASAP.
Offal Notes
Get blog updates by email