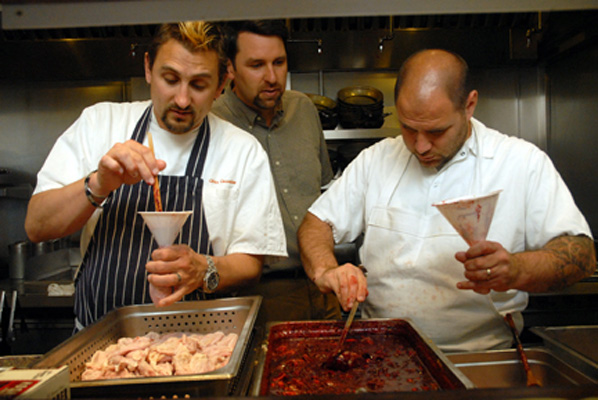 That time of the year has come again, the 6Th Annual head to Tail. This year we will be doing 2 days of this special menu featuring the wonderful parts of those animals that we all know and love. The menu is fun I have been planning  and refining it since last year. I cant wait to see you all there.
For more information about booking a reservation go here. I have included the menu below.
6th Annual Head to Tail Dinner


Monday March 23 & Wednesday March 25, 2009
Note: menu subject to change depending upon availability.
Venison heart tartare, foie gras & ciccioli brioche
________________________
Goose intestines with fava beans & artichokes
________________________
Big brain, little brain with asparagus
________________________
Cordedda with peas, mint & sheep's milk polenta
________________________
Coffee & Doughnuts: pork liver, blood, chocolate, espresso
* Optional wine pairings will be available by the glass or flight
Offal Notes
Get blog updates by email